In the previous post, we reviewed the top 5 digital signage trends you need to look for in 2020. In this post, we will cover 2020 digital signage success tips from some of the industry pros. We will update you on digital signage recommended best practices for businesses looking to get the most out of their advertising campaigns through digital signage.
Keep reading to find out…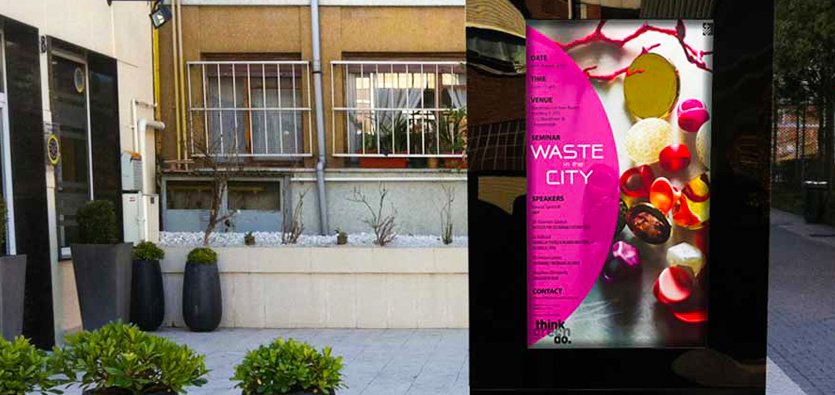 Think about the story first
When it comes to digital signage, you need to think about the story first. What is your story and how are you going to tell it? Do your research and review existing content that can help you tell that story. Use this insight to choose digital signage platforms that can best serve that content and share your story.
Think in terms of measurement
Businesses looking to get the most out of digital signage need to think in terms of measurement. How are they going to measure the content? What metrics do they plan on using to measure the impact of the messages that they're putting up on the screen?
Define your goals
This one seems like common sense, yet so many businesses overlook it. Ask yourself what purpose are you trying to achieve and how are you going to do it.
Keep your objectives in mind before meeting the stakeholders, before drilling a hole in the wall, and before discussing software.
Do your research
Some digital signage newbies will offer you everything under the sun as far as digital signage goes. You need to look out for anyone making such claims.
As the adage goes: "Jack of all trades, master of none!"
Do a ton of research to ascertain the claims any digital signage company makes before signing up with them.
Invest in the right product
You need to get the best product for the job. If it's a new technology, purchase it. If you need some new hardware, go for it.
Additionally, anything you purchase has to be of commercial-grade. It should be built to last.
It is also important for businesses to keep the application in mind when comparing different digital signage products and solutions.
If it's meant for exterior use, it has to have the appropriate brightness. If it's meant to be deployed in a 24/7 service area, it has to have that 24/7 capability.
The last thing you should focus on when choosing digital signage products is the size. If you fail to get this right, you risk wasting all of that money and effort.
Focus on the use case
This is another important consideration for businesses looking to invest in digital signage. Where is it going to be located? What are the people doing around it? Can you think of ways of using digital signage that will make that experience a little better?
Invest in the right CMS
The longevity of the content management software is central for businesses looking to build a successful digital signage network.
Choose a scalable CMS that can handle a thousand displays just as seamlessly as say 10 or 50.
Keep the people in mind
No matter how robust and advanced your digital signage technology is, it will still be served to real humans with real needs and desires. Keep the people in mind when devising your digital signage strategy.
In other words, know your audience. Find out who your shoppers are and how you can connect with them emotionally. Then, choose digital signage technology that can best deliver on that human aspect.
A Sign Promotion is a prominent name in the Alberta signage industry. We have been offering guidance and solutions to our clients for all types of signs, decals and printing needs since 1996. Contact A Sign Promotion today.