Cars / Vans / SUV
For over two decades we have been earning the trust of our customers. Our work speaks volumes when it comes to designing creative and eye-catching car wraps. We customize the work that fits your specific requirements and produces desirable effects.
Trucks
Trucks are one of the most common business vehicles our customers put wraps on. They work wonders for mobile branding and are a popular choice with businesses and advertising agencies. With Trucks the better approach is to focus on door panels for company information or important branding elements such as company logos. We design truck wraps with engaging elements that can get the message across to your audience in an effective way. Contact us for more information or if you need any help in designing a custom wrap for your truck.
Cube Vans
For small businesses, cube vans are an ideal choice. With their long side and flat shape they provide a natural mobile billboard that allows for creative elements and graphics which can easily grab customer's attention. With greater height these vans possess a larger external profile, allowing your brand name or logo great visibility and exposure. We at A Sign Promotion understand how important cube vans are for vinyl fleet graphics, and we can assist you by creating engaging wraps for them.
Box Trucks
They pretty much perform the same function as do medium to large size hoardings, except they are mobile! You can use them to highlight your brand name and logo or when you want to gain exposure for seasonal promotions and rotating ad campaigns. Like any other type of vehicle wraps, we specialize in designing custom wraps for box trucks that can help your brand get the exposure you envision for it.
Trailers
They are diverse and come in all shapes and sizes. Excellent for gaining exposure and attention, trailers allow ample space for creative graphics. Our trailer wraps comes with 2 decades of knowledge, and specific elements which are relevant to your business or campaign's set objectives. All put together to achieve a great trailer wrap for your specific needs.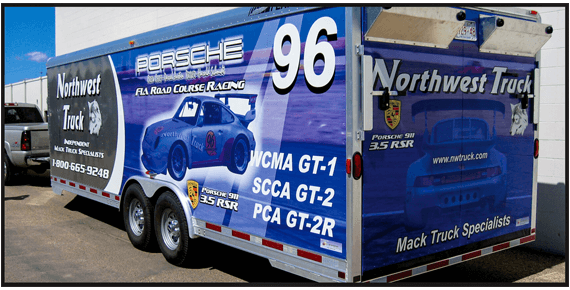 Feel free to discuss your signage needs
Get your custom signs today!
REQUEST A QUOTE
Copyright © 2023 A Sign Promotion. All Rights Reserved. Terms & conditions | Privacy Statement | Sitemap