Perforated Graphics
A Sign Promotion provides a wide range of vehicle graphics and signs including car wraps, stickers, vehicle graphics, and identity signs. We can use perforated vinyl graphics on your vehicle allowing you to still see outside you vehicle windows. Don't forget that your vehicle is a potential mobile billboard that can take information wherever it goes and enhance your brand identity. We are ready to convert your ideas into reality. Discuss your project with us!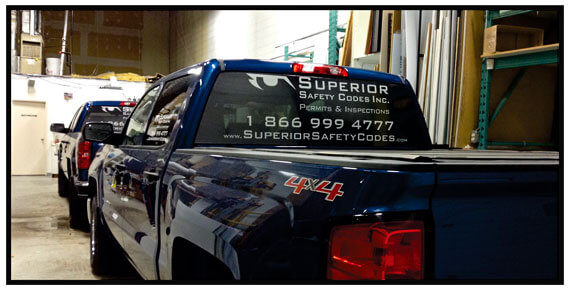 Privacy Graphics
Window graphics can be used to maintain privacy in a space. Since we are a specialized sign company in Edmonton, we make a variety of graphics from privacy to safety which can be used to promote, advertise, and educate. We will help you design the interior and exterior of your space in order to create privacy. Frosted glass vinyl film, for instance, is a great way to fully or partially cover glass doors, windows. Get a free quote now!
Informative
We use highly visible material to produce informative signs. You can use the power of signs to display information of different nature and guide people. A Sign Promotion, being a highly reputable signage company in Edmonton, produces informative display signs for schools, restaurants, roads, offices, hospitals, and other businesses. Make sure you contact a dependable and affordable company for your signage needs. A Sign Promotion is your best choice for signs in the city of Edmonton. Call us now!
Feel free to discuss your signage needs
Get your custom signs today!
REQUEST A QUOTE
Copyright © 2023 A Sign Promotion. All Rights Reserved. Terms & conditions | Privacy Statement | Sitemap