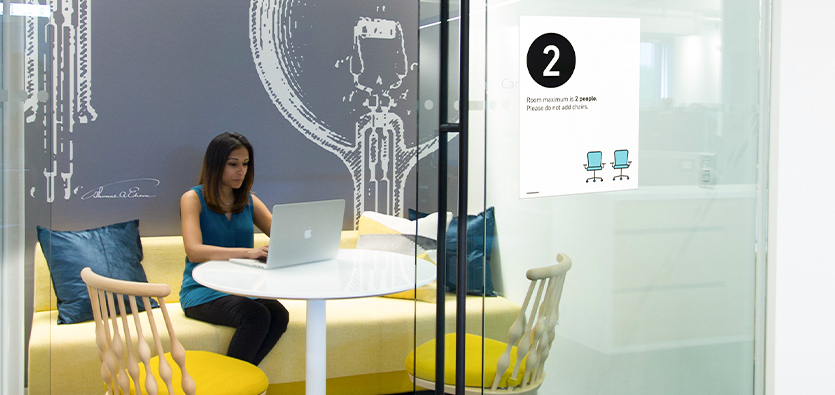 Signs, whether outdoor or indoor, are important for every business. As they not only provide customers and clients with important information about the company but they also act as a subliminal form of marketing.
When a company's logo and branding are incorporated into their signage, it reminds everybody who walks past it who the brand is and what they do.
If you are planning on freshening up your office environment, then the best way to do so is by installing suitable interior signs.
As these interior signs have the ability to revamp the whole look of a business, many business owners install interior signs to help take their commercial buildings to the next level.
Interior signs can:
Promote your services
Provide clients with helpful information
Decorate the interior of your business
A thoughtful and well-made sign will result in a more structured environment that will help customers and employees in feeling welcomed and informed. Therefore, make sure you hire a certified sign company to make your interior signs.
Also Read: Are Signs Still Important In The Era Of Internet Marketing?
If you want your business to be a pleasant place to work in, then it needs to be comfortable and organized, you can achieve these goals with the proper use of interior signs.
Keep on reading this blog to learn what top interior signs every business should have.
Advertising Signs
The first type of interior sign that you should have in your business outlet is advertising signs.
Interior signs can be used to advertise your product and business to your customers. Here are the two major categories of advertising signs:
Company Branding
Brading is the most important element of your business as according to Forbes "branding gives you personality."
Apart from letting your customers know who you are, professional signage promotes trust and allows employees and customers to become more invested in your company.
Interior signs made by a professional sign company will follow similar colour pallets and design styles that will make your workplace unified under one image.
Service Ads
This category of advertising signs might seem self-explanatory at first, but it is hard to overstate the importance of effectively advertising your business' services.
Service interior signs are important for your business as those entering your business' property must see what your business offers.
Here are some examples of the most important service advertising signs:
Restaurant Menus
Many restaurants and hotels use service ads to display what they offer, so whether you have a menu hung on the wall or have small individual menus, all of this will help your customer in knowing the products you offer.
Retail Signs
Another common type of service ad is a retail sign. These types of signs are used to show the sales and pricing of your business.
Utility Signs
Utility signs are used to serve a practical purpose, such as guiding people to a location. These signs are used in offices and businesses to guide clients and customers to different parts of the office. Here are some examples of utility signs:
Directional Signs
These are signs that guide people to important places within an office, like an HR office, reception desk or management office.
Barriers
Barriers do not strictly fall under the sign category but are plexiglass that provide safety from contagions without restricting visibility.
Safety Signs
In places like industrial workshops and workplaces, you need to have safety signs to provide safety to your customers and employees.
These utility signs are used to make people feel safe and oriented in a workplace. So if there is some important information about your business that you think everyone should know, consider installing a set of clear utility signs.
About A Sign Promotion
A Sign Promotion provides you with the best interior graphics, whether you are looking for directional graphics, safety signs or simply nameplate signs. We put effort into our process to ensure our designs fulfil all your needs while being aesthetically pleasing.
Contact Us now to get interior signs customised for your business to actively enhance your business's customer attraction and profitability.