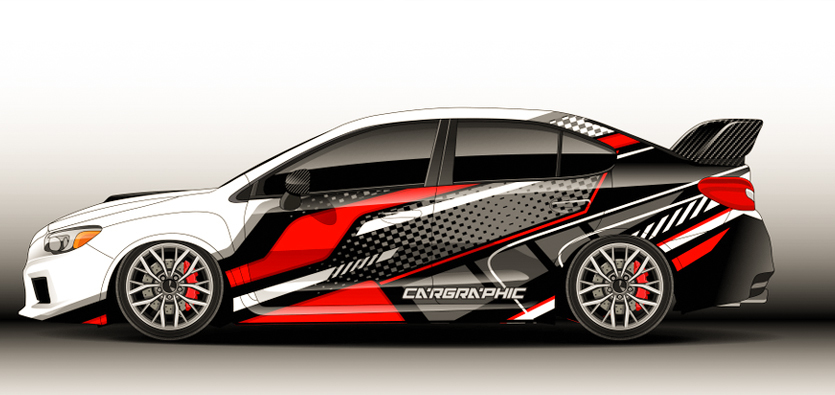 In this ever-growing competitive market place, everyone tries their best to build their brand.
Starting a business and then building a brand from scratch is not easy. It requires countless planning, out-of-the-box marketing ideas, and hard work to make a mark in the competitive world.
There are tons of businesses out there, some might even be offering the services your business offers, but this does not mean that you don't have any scope to grow your business. You can build your brand from the ground up with the proper marketing strategies and techniques.
One of the best ways you can create brand awareness for your business is by using vehicle wraps. This is a newfound technique that business owners use to market their business.
You can hire a certified sign company and get your vehicle wrapped with your business signage and services. This way, everywhere your vehicle goes, it will promote your business.
Also Read: What Are The 5 Deadly Sins Of Vehicle Wrap Installation And Design?
Many people who aren't aware of vehicle wraps are hesitant to invest their money in them. But once you understand how vehicle wraps can help you build your business, you will not be able to stop yourself from getting them.
So if you are also someone who is not yet aware of the benefits of vehicle wraps, then keep on reading as in this blog post, we will talk about how vehicle wraps can help you build your brand.
It Will Make People Aware Of Your Business
When you open a business, your goal is to make people aware of your services, goals, and work ethics. Because running a business about which people are not aware will do you no good.
So vehicle wraps are the easiest yet the most effective way to make people aware of your business. When you get a vehicle wrapped with your business services, signage and contact information, you make them aware of your business.
Whoever sees your vehicle will know what your business offers, and if they need those products or services, they will contact you. This way, you will be able to build your brand.
But one thing you need to keep in mind when getting your vehicle wrapped is to get it wrapped by a certified sign company because only they will know how to wrap vehicles properly. Getting your vehicle wrapped by an unprofessional will do you no good as having no wrap is better than having an untidy vehicle wrap.
It Will Grow Your Business
Vehicle wraps can also help you grow your business, and when you have a vehicle on the road wrapped with your business and contact information, there are more chances of getting leads.
When people see vehicles wrapped with business signage, they become intrigued, and there are more chances they might buy your products or services. So having a vehicle wrapped with your business signage will help you grow it.
It Is A Great Value For Your Money
The biggest hurdle stopping people from investing in something is the fear of losing money. But with vehicle wraps, you won't have to worry about your investment as they are a significant investment in terms of their value.
Investing your money in vehicle wraps will get you trifold sales and business, so you will get the results of your investment within days.
When your wrapped vehicle is on the road, there are high chances of getting thousands of impressions daily, which can turn into sales and generate money.
So investing in vehicle wraps is an excellent investment as it will sooner or later bring sales for your business. But make sure to get your vehicle wrapped by a certified sign company, or else you won't get the value for your money.
About A Sign Promotion
A Sign Promotion is an accredited sign company providing digital signage, wall decal and vehicle wraps services in Edmonton and surrounding areas. We put effort into our process to ensure our designs fulfill all your needs while being aesthetically pleasing. Contact Us today for more information about our services.