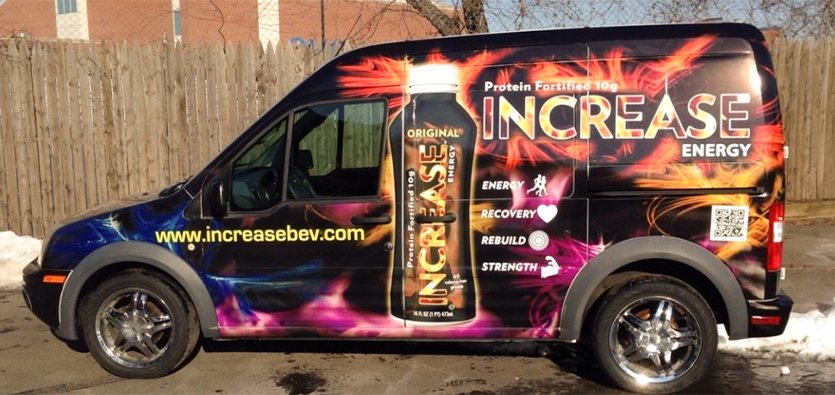 Vehicle wraps and their design have become a great way of promoting your business. People worldwide are now using digital signage and vehicle wraps to promote their businesses.
Having a vehicle wrapped in your business logo and details will get you more customers and leads.
But keep in mind that you should get your vehicle wrapped by a certified vehicle decal company. After all, only a certified sign company will be able to make a perfect vehicle design and be able to install it properly.
Also Read: When To Get Custom Vehicle Decals From A Professional
When you hire an uncertified sign company, they will not be able to install your vehicle wrap perfectly, and that will ruin your promotional campaign. After all, a wrap with air bubbles or a shady design won't sit well with consumers.
Thus, vehicle wraps are amazingly effective advertising tools only if they are correctly installed by certified vehicle decal companies.
In this blog post, we will outline the 5 deadly sins that unprofessional sign companies commit while installing and designing vehicle wraps.
They Leave Wrinkles & Bubbles In The Vinyl
The biggest mistake that uncertified sign companies make is that while wrapping your vehicle, they leave air bubbles and wrinkles in the vinyl.
A well-installed vehicle design should be wrapped as smooth as paint, as that is what grabs the attention of people on the road.
When a vehicle wrap has air bubbles and wrinkles all over, it will not be able to grab the attention of people. So make sure that you hire one of the most professional vinyl wrap installers in Edmonton. These professionals will place your vehicle wrap perfectly on your fleet and help you capture the attention of your potential customers.
They Leave Out Visible Seams
Vehicle wraps are installed in panels that are up to 52 inches wide, which means that seams become an obvious issue.
There are many ways of installing vehicle wraps without any visible seams. The best way to avoid visible seams on your vehicle is by going to a certified sign company and getting your vehicle wrapped by them.
These certified sign companies have trained professionals who are trained to wrap vehicles without leaving any visible seams.
Only a sign company that does not have trained professionals will leave gaps and overlapping seams while wrapping your vehicle. Hence, make sure to get your vehicle wrapped by a certified sign company.
They Copy Your Competitor's Vehicle Design
It's absolutely okay to take inspiration from your competitors or others in your industry. But completely copying someone else's car design is not a great idea.
When you copy the vehicle wrap design of your competitors, it hampers your image in your industry. Besides, your competitor can even take legal action against you for copying their creative property.
Hence, it is best to go to a certified sign company as they have experienced and well-trained designers who will design the perfect vehicle decal for your business.
They Will The Rush Wrap Installation Process
Wrapping a vehicle is not an easy job as it requires both skill and patience to wrap any vehicle perfectly.
An uncertified vehicle wrap installer will skip all the important steps like post-heating and priming, which will affect the quality of your vehicle wrap.
When the vehicle wrap is installed in a hurry, it leads to all sorts of problems such as gaps, seams, and peeling right after installation.
Therefore, ensure that you take your vehicle to a certified sign company. These companies have skilled vehicle wrap installers who will not skip any steps and will not install your wrap in a hurry.
They Will Use Low-Quality Material
Another mistake that uncertified sign companies make is that they use low-quality material while making vehicle decals.
So make sure you hire a reliable sign company. Only professionals will use premium quality materials to make vehicle decals that will last a long time.
About A Sign Promotion
A Sign Promotion provides you with the best sign graphics, whether you are looking for perforated graphics, privacy graphics, or simply informative graphics. We put effort into our process to make our designs capable of fulfilling all your needs while being aesthetically pleasing.
Contact Us now to get graphics customized for your business to actively enhance your business's customer attraction and profitability.